The Citizen and Newsclick Joint Production, September 15, 2014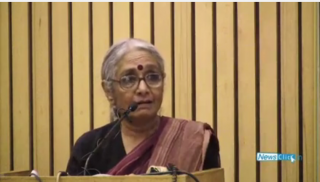 P. Sainath, Courtesy: psainath.org, September 19, 2014
It took a bungling, sleaze-ridden UPA-2 five years to alienate people as badly as they did. It took the BJP less than five months to rub just about everybody the wrong way. Of the 32 seats which saw bypolls this week, 24 were held by the BJP. It lost half of those not long after a media celebration of its first 100 days in power. Don't read too much into these bypoll results electorally. But please do read a lot into them – politically....

Fintan O'Toole, Courtesy: irishtimes.com, September 18, 2014
The electorate has already sent a message: the current political settlement of strong oligarchies and weak democracies cannot stand. I never thought I'd find myself defending nationalism. As a political ideology, the proposition that an Irish crook should be closer to me than an English saint holds little attraction. But if I had to choose between the civil and civic movement for independence in Scotland and the British and international elites who...